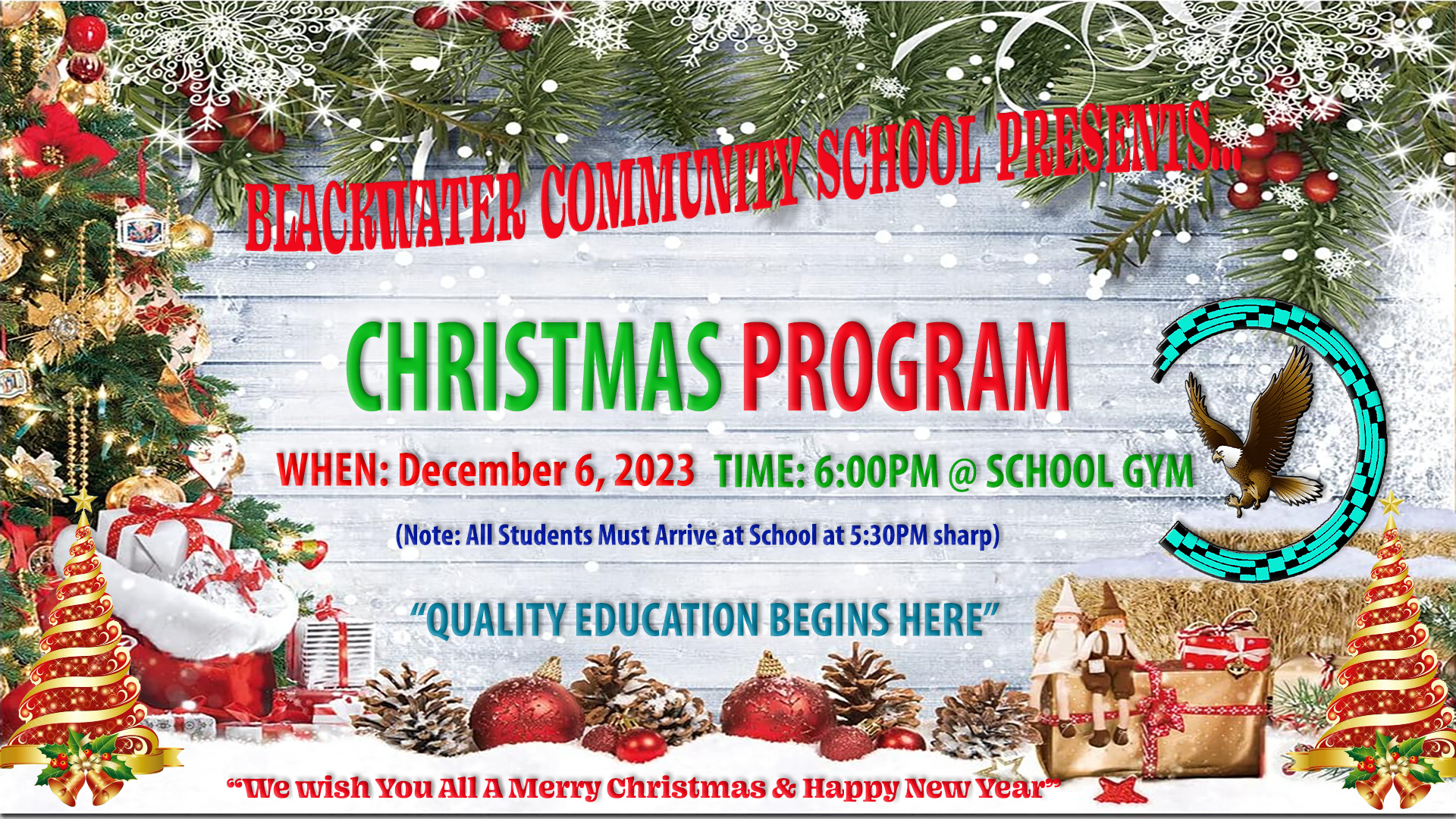 A Little about Our School...
Blackwater Community School is located on the Gila River Indian Community (GRIC) southeast of Phoenix, AZ. The reservation is 583,748 square miles and consists of seven distinct districts with a population of 11,712 (2010 Census). Our School primarily serves two geographic areas of this community District 1 and District 2. The reservation has two distinct tribes the Akimel O'Otham (River People – Pima Indians and Pee Posh (Maricopa Indians). More importantly, is the historical status of this tribe which traces its ancestry to the Hohokam Indians which inhabited the Gila River Basin beginning in 300 B.C. until 1400 A.D. The Hohokam Indians brought significant technology to the Southwest with the introduction of agriculture, irrigation canals, and extensive trade networks. Collectively, these contributions changed the future of the Southwest and laid the groundwork for the expansion of Spanish, Europeans and American settlements in this region. This tradition of agriculture is still at the heart of the Akimel O'Otham culture and is the heart of the school. The vision of the school, "Quality Education Begins Here" is exemplified by an extensive network of solid educational practices and the presence of the traditional language and culture evident on campus. The school represents the hub of the community and celebrates the community's heritage throughout the year.
This school has been in operation since 1939 at its current location. Blackwater Community School is a hybrid school meaning it operates Bureau of Indian Education (BIE) funded grades Kindergarten thru 5th grade where as Akimel O'Otham Pee Posh Charter provides educational funding for the non-isep eligible children in grade K-2 and 3-5. Historically, this school was known as BIE kinder-2nd grade where as 3rd thru 4th grades were added under the Arizona State Charter Board. BIE approved our 3rd grade expansion in July of 2016 where as 4th-5th grade expansion was approved in July of 2018. A vast majority of our enrolled students are Native American from the local Gila River Indian Community.
New School Construction Project...
BIE (Bureau of Indian Education) provided the New School funding and our Community Counsel also provided additional enhancement item funding. We are evry thankful to BIA and Our Community Counsel for making this dream come true for our families and children we serve so proudly. The construction project is completed and we achieved LEED Silver certificatefor this project.